All the Road Code questions, and more
The 407 driving theory questions will help you learn the Road Code quickly and effectively in fun, easy-to-use quizzes, conveniently organised into topics. We have all the latest official Road Code questions for cars, motorbikes and heavy vehicles plus an extra 50 questions for cars to help you better understand the road rules, and give you more chance of passing your driving test first time.
These free driver theory tests will get you up-to-speed with the rules of the road and make you a more effective and better driver.
Over 35,000 people learn the Road Code and practice for their driving test every month using the mock theory tests at DrivingTests.co.nz.
Getting your licence
If you need to know the process to go through to get your learner licence, click here. If you are moving to New Zealand or coming on holiday, we have information for driving on a foreign licence here.
You can also try our quick tourist quiz to ensure you understand the essential Road Code knowledge that might be different to the country you are from. This is particularly useful if you have never driven on the left. You will find many differences in New Zealand's signs and road markings if you are from Europe, Asia or the Americas. The quiz augments NZTA's excellent booklet "What's Different About Driving in New Zealand", adding more depth.
Sections covered
Questions are conveniently broken into sections within the quizzes.
Core knowledge - basic driving, passing and dealing with other road users
Behaviour - driving courteously and being prepared for challenging situations on the road
Parking - where you can and cannot park, and any time restrictions
Emergencies - how to drive when there are emergency service vehicles around, and what to do if you have an accident
Road position - where you should position your vehicle when driving
Intersections - all the give way rules so you know who has right of way
Theory - Warrant of Fitness rules, and information about carrying passengers and towing loads
Signs - many of our road signs
Motorcycle-specific Road Code questions
Truck-specific Road Code questions (Classes 2-5)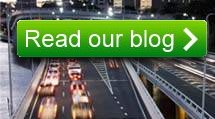 Learn more tips about the Road Code and driving in our blog packed with practical advice, videos and examples to get you up-to-speed with motoring.
All the topics support the theory quizzes by improving your knowledge of driving in difficult conditions, what protective clothing to wear if you ride a motorbike, up-to-date information on the latest vehicle technology, how to maintain your vehicle, plus advice from driving instructors on how to pass your test.
What our users say
"Just thanking you again for your online HT theory questions. I got 100% in my test today. A large part of that was due to your online tests.
Grannies can do it - tell them all lol"

Jaez
With the help of your site I was able to clear my driving test. It was an awesome experience and I definitely recommend this site to all my friends. Thanks a lot again!!!!!

Shiv
"Thanx to you I have passed my drivers test and have my learners."

Thomas
"Thank you so much for the free online tests I just scored 100% thanks to you. On behalf of all the people who can't pay for knowledge in driving tests I thank you again."

Jamie D "As a resource for aspiring motorcyclists wanting to prepare for their theory assessment, we have found the online sample tests available from drivingtests.co.nz to be invaluable. To be honest we have yet to have someone fail who has prepared using these free online test questions. Great stuff!"

Ross Gratton, Two Bald Bikers Motorcycle Training "We have a 100% pass rate for our learner-clients for all classes. Some are not able to come in and do in-house training for the theory section, so we have given them your site address and instructions on how to make best use of the resource. Your site has been and is of great help to road code learners of all classes of vehicles."

Sheryl Barnett-Rolston, G & R Driver Training