All the road code questions, and more
We've got 407 questions for you: all the official road code questions for cars, motorbikes and heavy vehicles (including the 2012 revision to the give way rules) plus an extra 50 questions for cars to help you better understand the road code, and give you more chance of passing your driving test first time.
These free driver theory tests will get you up-to-speed with the highway code and make you a more effective and better driver.
Thousands of people practice for their driving test every month using http://drivingtests.co.nz.
Getting your licence
If you need to know the process to go through to get your learner licence, click here. If you are moving to New Zealand or coming on holiday, we have information for driving on a foreign licence here.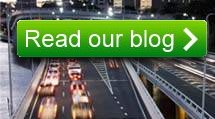 Learn more tips about the Road Code and driving in our blog packed with practical advice, videos and examples to get you up-to-speed with motoring.
What our users say
"Just thanking you again for your online HT theory questions. I got 100% in my test today. A large part of that was due to your online tests.
Grannies can do it - tell them all lol"

Jaez

With the help of your site I was able to clear my driving test. It was an awesome experience and I definitely recommend this site to all my friends. Thanks a lot again!!!!!

Shiv

"Thanx to you I have passed my drivers test and have my learners."

Thomas

"Thank you so much for the free online tests i just scored 100% thanks to you. On behalf of all the people who cant pay for knowledge in driving tests i thank you again."

Jamie D