Learner Licence Plus (Car, Motorbike & Heavy Vehicle)
We're so confident that you'll pass first time that we'll give you your money back if you purchase this course and don't pass your test.* Make sure you also complete ALL modules under either Car, Motorbike or Heavy Vehicle, depending on which licence you are attempting, then complete the relevant modules in this course to give yourself a boost.
This course is suitable for car, motorbike and heavy vehicle drivers. Buying the course removes ads from the learner licence theory quizzes, plus gives you unlimited results storage, the ability to share your test results with your driving instructor and more.
Module contents
Building your skills
How to pass first time: give yourself the best chance of passing your theory and practical tests on the first attempt
Choosing a driving instructor: how to get a driving instructor that will quickly develop your abilities behind the wheel
Advanced driving for new drivers
Distractions: How to identify and avoid distracted driving
Drive to the conditions: Awareness of how conditions, situations and other road users affect driver safety
Anticipation: Scanning and anticipation for reducing fuel costs and accident risks
Fuel efficiency: Tips and techniques for economical driving, saving fuel and reducing the environmental impact of driving
Braking: How ABS works, braking techniques and distances
Vehicle control: The system of vehicle control, gap selection and reaction times
Night driving: Advantages and disadvantages of driving while it's dark
Vehicle ownership, safety and security
Buying a car or motorbike: How to get the best deal when you buy a car or motorbike
Crash testing: How crash testing works, what you should look for in a vehicle, and how airbags work
Vehicle security: How to stop your car or motorbike being broken into or stolen
Tyre & wheel safety: Keeping your tyres and wheels in top condition, plus important checks
Dashboard warning lights: Knowing what they all mean. Covers the basics of all vehicles
Rider protection
How to choose a helmet: There are five types of helmet and this guide will show you which one is right for your circumstances
Motorbike protective clothing: While only a helmet is compulsory, if you come off your bike you'll be grateful for protective clothing. Here's how to choose it.
Heavy vehicle essentials
Knowing your truck: the important parts of trucks and trailers so that you know what you're looking at and what they do
Types of trucks and trailers: Don't be a n00b when you go for a job. Know exactly what each type of truck and trailer is called and what they do
Logbooks and work time: Legal requirements and reasons for maintaining a logbook; how to fill in your logbook; penalties for drivers; exempt vehicles.
Getting a truck driving job: The skills you need as a driver plus how to make a killer application to be a driver and put yourself ahead of other applicants.
Course provided by DT Driver Training
DT Driver Training is the largest provider of driver theory training in New Zealand with hundreds of thousands of satisfied users.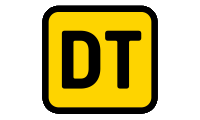 Training modules
Building your skills
Core knowledge to get you through the theory and practical tests as quickly as possible
Advanced driving for new drivers
Rapidly improve your skills on the road using these modules which are taken from the Fleet Driver Plan and modified for learner drivers.
Vehicle ownership, safety and security
How to buy a car or motorbike, prevent it from being stolen or broken into, and how to look after it
Rider protection
How to purchase the perfect helmet and protective equipment
Heavy vehicle essentials
How identify different types of trucks and trailers and their parts, how to fill in your logbook so you don't get fined and how to get a job in the trucking industry