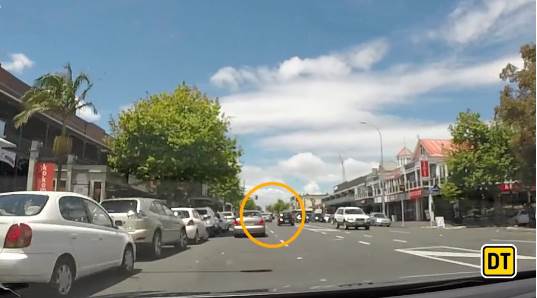 Learning modes
Modules contain videos and/or documentation backed up by multiple-choice questions to check the trainee's understanding of the concepts. Drivers get instant feedback on their progress every question, whether they get it correct or incorrect.
Every question contains extra information to clarify the answer.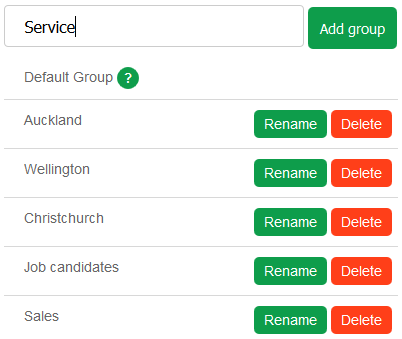 Group your trainees for convenience management and segmentation
Customise your own groups by location, job type, employee type, vehicle type, etc. There's no limit to the number of groups you can have. Then you can restrict the modules each group sees. For example, your sales reps in cars don't need to see truck, forklift and specialist vehicle modules.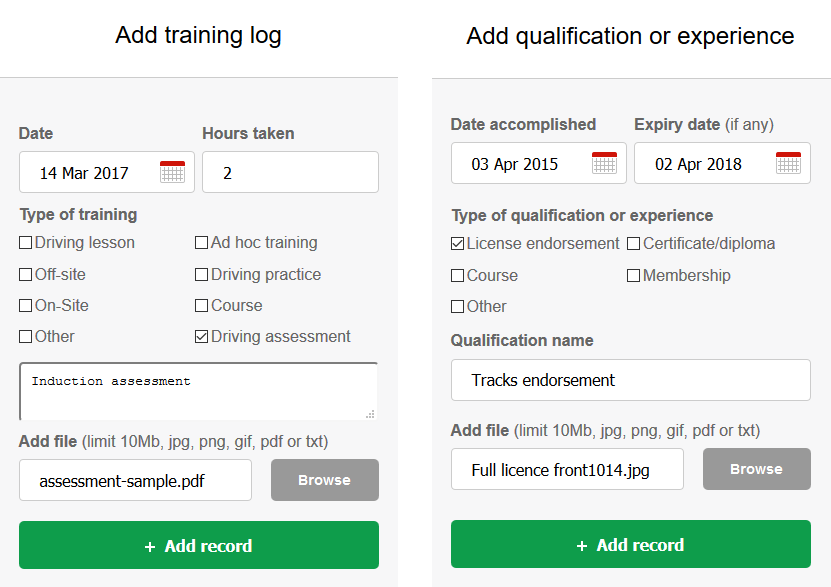 Add unlimited external training records, qualifications and experience
Other types of trainee training, qualifications and experience can be easily added to a driver's profile by the driver or their managers. Files such as driver assessment sheets or licence scans can be uploaded as proof, and with qualifications, drivers will receive an email when they are expiring. If they don't respond, the account holder is notified to be able to follow it up.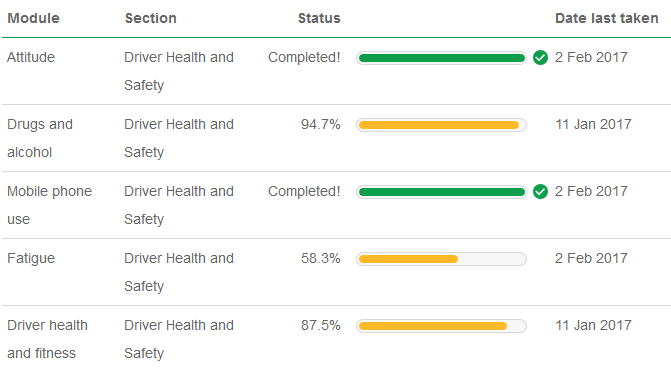 Comprehensive, transparent reporting
Managers can view a trainee's training history and results. While trainees are accountable for their own training, it's simple for a manager to find trainees that are having difficulties and identify where they need help. Managers can generate reports and certificates to prove HSWA compliance.