Fleet Driver Plan
The Fleet Driver Plan gets your drivers up-to-speed with driver health and safety, the road rules, vehicle safety and advanced driving. It's all the things you've forgotten since you passed your test, all the changes up to now, and everything you should have been taught about safe driving.
There are 39 modules available; you simply choose the ones you want to make available to your drivers.
How to buy this course
The easiest way is to click Buy Now and then pay by credit card or Visa debit. But you can transfer money to our account (12-3033-0555719-00) then email us the reference (contact@drivingtests.co.nz). Or, if you'd like to purchase more than one course licence, email us to request an invoice.
Module contents
Driver health and safety
Attitude: The psychology of accident risk and road rage, plus what makes a great driver
Drugs and alcohol: Rules and guidelines around driving under the influence of drugs and alcohol
Mobile phone use: Legal requirements for mobile phone use while driving, and implications and dangers
Fatigue: Dealing with tired driving - recognising it and how to avoid it
Driver health & fitness: How diet, health and fitness affect your ability to drive; medical standards for commercial drivers
Vehicle setup: How to get the optimum position for driving, giving maximum control, safety and comfort
Crashes: Common causes and consequences of collisions, and how to avoid them
Carrying goods: Safe carrying of items in your vehicle
Advanced driving
Distractions: How to identify and avoid distracted driving
Drive to the conditions: Awareness of how conditions, situations and other road users affect driver safety
Anticipation: Scanning and anticipation for reducing fuel costs and accident risks
Fuel efficiency: Tips and techniques for economical driving, saving fuel and reducing the environmental impact of driving
Braking: How ABS works, braking techniques and distances
Vehicle control: The system of vehicle control, gap selection and reaction times
Night driving: Advantages and disadvantages of driving while it's dark
Vehicle safety
Safety technology: Understanding how to take advantage of vehicle safety technology
Tyre & wheel safety: Keeping your tyres and wheels in top condition, plus important checks
Crash testing: How crash testing works, what you should look for in a vehicle, and how air bags work
Licence endorsements
Heavy vehicle: All questions for classes 2 and 3-5 for heavy vehicles for the learner licence test, and including additional content to broaden coverage of specific rules
Forklift: All theory questions required to understand forklift driving rules and guidelines
Rollers, tracks and wheels: All theory questions required to pass the RTW module.
RTW vehicles: Specific questions to cover the questions in the endorsement tests that ask the candidate to identify different types of vehicles with rollers, tracks or wheels.
Carrying passengers: Support P endorsements and covers best practices for driver courtesy and passenger safety
Heavy vehicle modules
Truck fuel economy: Essential tips and tricks for reducing the amount of fuel used. This course complements SAFED training as either an excellent introduction or refresher course.
Heavy vehicle loading: Covers the heavy vehicle loading code from NZTA and is an important learning tool for new truck drivers, and a great reminder for experienced truck drivers who are changing the types of loads they carry. It covers safe procedures for loading and unloading vehicles, coupling and uncoupling trailers, securing loads and driving with heavy loads.
Transporting livestock: Animal welfare and driver requirements for carrying livestock in a truck. It ensures drivers know the legal requirements, and also how to deal with farmers.
Logbooks and work time: Legal requirements and reasons for maintaining a logbook; how to fill in your logbook; penalties for drivers; exempt vehicles.
Driving rules and the road code
In addition, there is access to all the road rules and Road Code questions contained within the other sections. The road rules questions in the company/fleet section don't contain questions related to learner or restricted licences.
Essential resources
if video not avilable then render course large image
Course provided by DT Driver Training
DT Driver Training is New Zealand's largest provider of online driver education with over one million people per year accessing its training and information.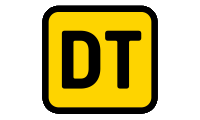 Driver Health and Safety
Essential knowledge for company and fleet drivers.
Driving Rules & the Road Code for Experienced Drivers
Road Code knowledge and driving rules that are essential to refresh so that you reduce your risk of fines and breaking the law while driving. Note: if you are studying for your learner licence, take these modules in the car, motorbike or heavy vehicle pages.
Licence Endorsements and Specialist Vehicles
Specific modules for studying for a new licence endorsement, or when you already have that endorsement and need to keep your knowledge fresh.
Advanced driving
Accelerate your driving knowledge and learn how to drive with better fuel economy, less wear and tear and less accident risk.
Vehicle Safety
Tyre safety, crash testing and vehicle safety technology, safe carrying of goods
Heavy Vehicle Training
Modules for truck drivers that cover the practicalities of driving. They help induct new drivers as well as remind experienced drivers of techniques and tips