WorkSafe says that "Trainers and supervisors of workers should be competent. They can be in-house or from external organisations." This gives you a lot of flexibility to ensure that your forklift operators are getting the best training. Sometimes you will want to use an external trainer, especially if you have a brand new operator or a brand new piece of equipment. Other times, an experienced operator or a conscientious supervisor at your company will deliver excellent results because they know your operating procedures, your equipment and your employees.
What attributes and traits should you look for in a person who will be your in-house forklift supervisor or trainer?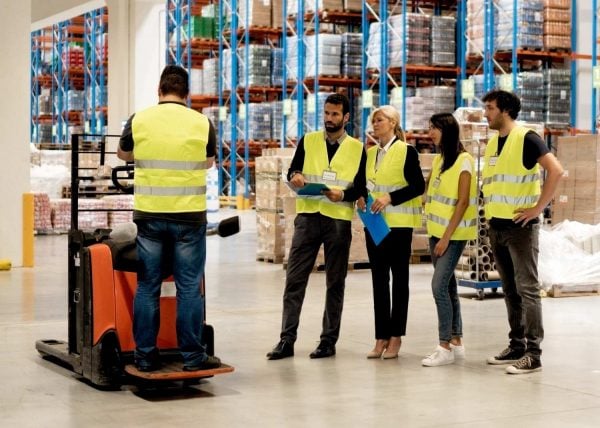 They are universally respected as part of the team or they are a supervisor already responsible for forklift operators. They might not be a forklift operator right now, but they should have either some level of experience lifting a variety of different types of loads with an excellent record when it comes to health and safety or, if not, ideally they have been through the course and are excellent at following detailed assessment instructions; they must be safety-focused.
They express a desire to help others – often, this person will be the person that others go to anyway, and they are probably a supervisor or have been a supervisor
They are a person who is not going to be bullied or dominated by others – you don't want persuasive employees convincing the person they are OK when they are not; the in-house trainer must have a mind of their own
They are a good communicator and manager – they are able to use clear English at a level that's appropriate for the forklift operators (bear in mind many will have English as a second language or will have poor English literacy and language skills)
They are someone who has the ability to keep records of training as per your company's requirements
They are willing to learn additional skills for training and instruction to improve the level of training they give
You may have supervisors or team members already at this level. Remember that under the HSWA2015, supervisors are already responsible for forklift operators in the team, whether the supervisor is a competent forklift operator or not.
It is possible to do train-the-trainer courses to improve skills.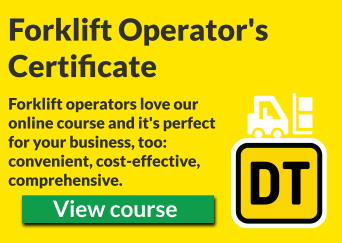 The advantages of an internal forklift trainer
Your forklift operators don't need to travel anywhere, saving money on travel costs and time away from work
The trainer will also have another job function, making it more cost-effective
Training can be more easily scheduled around when the operators have time, or there is a pressing requirement to conduct training immediately (e.g. an accident has occurred or the trainer sees a forklift operator that needs to be taught the correct way to operate the forklift)
Training can be customised to accurately reflect the scenarios, equipment and loads that an operator will experience. For example, in external training, operators will be assessed lifting pallets on forks (or similar) but if you only ever lift rolls of carpet with a specialised attachment, practising with pallets and forks is not as relevant
The company owns the training process and there's a good level of transparency around what is being taught
Operators are accountable to the trainer and the standards imposed by the company, rather than relying on an external trainer to know what these are.