Used cars come with a plethora of benefits, hence no wonder the second-hand market is growing worldwide. With tons of options at their fingertips, people are more focused on negotiating the best possible price and often overlook such an important thing as the past of their next vehicle. Buying a used car is a great way to get all the bells and whistles for half of what you'd pay for a brand new toy.
Of course, you need to know what to look for or, otherwise, you risk ending up with a piece of junk that someone still owes money on to a finance company. Believe it or not, even the most good-looking cars can hide pretty ugly secrets – if anything, would you like to become a proud owner of a former taxi or rental car? Research is key. Therefore if you want to sleep at night and be absolutely sure that you have paid your hard-earned money for a car you deserve, make every effort to dig out every single detail that can be crucial. When you know everything you need to know about a particular vehicle, it is much easier to make the right choice and get more value for your money. Here is how you can learn more about a car's past.
In New Zealand
If you are plotting to buy a used car in NZ, you will be able to find out plenty of interesting things about its past. Companies that offer such services are able to generate pretty comprehensive reports using trustworthy sources, including NZ Transport Agency (NZTA), Personal Property Securities Register (PPSR), Police, to name just a few. It's worth mentioning that New Zealand is one of the countries with a lot of imported secondhand cars that come mainly from Japan. 
Used cars from Japan may originate from contaminated regions or flooded areas. In fact, there is evidence that a large number of damaged vehicles make their way from Japan and these include cars that may have been in accidents or caught up in flooding.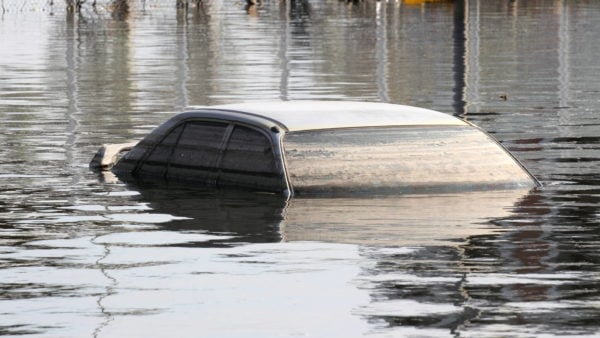 Even though it may seem impossible to find out reliable info on a vehicle that has spent previous years thousands of miles away from your place, in reality, it is not a problem at all. Just do not skip the very important step of researching the past of your future car, and among other things, you will also find out:
Whether it was imported with structural damage
The first time it was registered in NZ and its current status
The expiration date of WOF/COF
Accident history
Odometer readings
Recalls
Whether it has been reported stolen
Debts hidden on the past plates.
In Australia
Aussies can count on getting a complete report on a used car's history. Quite simply, the VIN number of the car delivers a complete national picture of the vehicle's past, no matter how many states and territories it has previously been owned or registered in.
As a rule, the reports are compiled with the leveraging of data resources provided by the National Vehicle Information System, the country's major credit information bureau that can brag of a tremendous collection of info on motor vehicles that have been registered in AU. The great thing is that the NVIS is regularly updated by motor vehicle insurers and other active companies within the industry. Here is a snapshot of what you can see in an average history record:
Vehicle financial liability check
Damages, stolen status, and written off check
Odometer check
Previous sale information
A national view of the vehicle's history
Vehicle valuation and registration details
In the USA
The VIN is enough to trigger a tsunami of data generated by the most renowned and trustworthy sources across the globe and within the USA. This data includes the Federal Government, state motor vehicle titling agencies, insurance carriers, junkyards, salvage yards, auto recyclers, to cite just some of them. 
What can you expect to see in the document compiled with the use of such an extensive database that includes millions of vehicles? According to experts from Carhistory.online, a quality history report should be as comprehensive as possible to serve the purpose – remove most of the uncertainties and save customers a lot of money, or if you want, protect them from scam artists. It should comprise a pretty broad spectrum of details and let users know whether a particular car was ever junked or salvaged, or perhaps has a secret history as a lemon. 
Usually, the report will include the following info:
The list of accidents
Lien, impound, and export records.
Junk and salvage history
Stolen vehicle check
List of past odometer readings and checks
An estimate of the car value and info on how much people have paid for it in the past
Other available State and Federal records
In the UK
If you are interested in a certain car, all you need to find out everything about that vehicle is its registration (plate) number. Depending on the checker you use, you will get access not only to the complete DVLA vehicle registration information and MOT but also to tax expiry dates, ULEZ (ultra low emission zone) records, and tons of other details intended to help you decide whether or not to buy this car. Here are some of them:
Outstanding car finance/loans
Insurance write-offs (Insurance companies write-off cars when the cost of repairs is too high compared to the value of the vehicle)
Mileage Discrepancies
Scrapped with the DVLA
Reported as stolen
V5C/VIN match
Number of previous owners (the less, the better)
Imported or exported (the latter is a no-no in the UK)
What to do with your vehicle report
Once you have the report you may be able to negotiate a better price for your vehicle if it shows any negative details or steer clear if you don't want to take on any difficult problems.