Small packages of dangerous goods, explosives and excepted packages transported for hire or reward can be confusing to understand. Taking a box of shotgun cartridges for personal use is different from doing pest control for hire or reward.
Smaller packages of dangerous goods are often transported by road vehicles. These dangerous goods packages do not always have to meet the full requirements of the dangerous goods legislation, providing certain prerequisites are met.
These dangerous goods may be carried without documentation, placarding or a driver's licence D endorsement provided the following conditions are met:
Quantities: each primary container must not exceed those quantities laid down in:
Schedule 2, or
Table 2.1 (explosives)
Packaging: must comply with 3.1 of the relevant regulatory authority.
Marking and labelling: must indicate the nature and contents by:
Class and division, UN number and proper shipping name, or
Dangerous goods in limited quantities (DGLQ, Ltd Qty) or consumer commodities (con coms) markings, or
Labels or markings required by other legislation.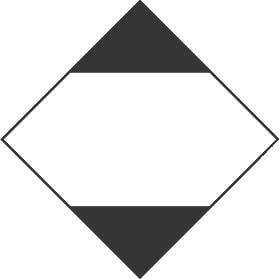 Segregation: Where small packages are contained in outer packaging, the outer package is excluded from the segregation requirements other than from explosives not listed in Table 2.1. This exemption also applies to gas cylinders.
Primary containers of dangerous goods not contained in outer packages must be segregated according to Schedule 3.
The above exemptions for small packages apply to a maximum aggregated quantity of 50 litres or 50 kg on a vehicle or vehicle combination. If this limit is exceeded, then the relevant requirements of all sections apply to the part of the load exceeding 50 litres or 50 kg.
Refer to – The Rule 2.4
Small packages of explosives
Some explosives qualify for the above exemptions provided the quantity in the primary container does not exceed 5kg and the dangerous goods are listed in Table 2.1 or have been specified by the relevant regulatory authority and are transported in compliance with their requirements.
Any quantities of Christmas crackers (UN0337) may be transported as small packages.
Table 2.1 of the Land Transport Rule: Dangerous Goods 2005.
| | | |
| --- | --- | --- |
| UN Number | Proper Shipping Name | Division |
| UN0012 | Cartridges, Small arms | 1.4S |
| UN0014 | Cartridges, Small arms, Blank | 1.4S |
| UN0044 | Primers, Cap Type | 1.4S |
| UN0055 | Cases, Cartridges, Empty, with Primer | 1.4S |
| UN0070 | Cutters, Cable, Explosive | 1.4S |
| UN0105 | Fuse, Safety | 1.4S |
| UN0191 | Signal, Devices, Hand | 1.4G |
| UN0193 | Signals, Railway Track, Explosive | 1.4S |
| UN0197 | Signals, Smoke | 1.4G |
| UN0276 | Cartridges, Power Device | 1.4C |
| UN0312 | Cartridges, Signal | 1.4G |
| UN0317 | Fuses, Igniting | 1.4G |
| UN0323 | Cartridges, Power Device | 1.4S |
| UN0325 | Igniters | 1.4G |
| UN0335 | Fireworks (see note 1) | 1.3G |
| UN0336 | Fireworks (see note 1) | 1.4G |
| UN0337 | Fireworks (see note 1) | 1.4S |
| UN0349 | Articles, Explosive, N.O.S. (model-rocket motors, signal tubes or shock tubes only) | 1.4S |
| UN0373 | Signal Devices, Hand | 1.4S |
| UN0405 | Cartridges, Signal | 1.4S |
| UN0432 | Articles, Pyrotechnic (model-rocket motors, signal tubes or shock tubes only) | 1.4S |
| UN0454 | Igniters | 1.4S |
| UN0503 | Airbag Inflators or Airbag Modules or Seatbelt Pretensioners | 1.4S |
Note 1: Only fireworks that are controlled under the Hazardous Substances (Fireworks) Regulations 2001 may be transported as small packages.
This means that, for example, if you are driving to a pest control job and you're taking your shotgun with a small box of cartridges, you don't need to have a D endorsement on your driver licence.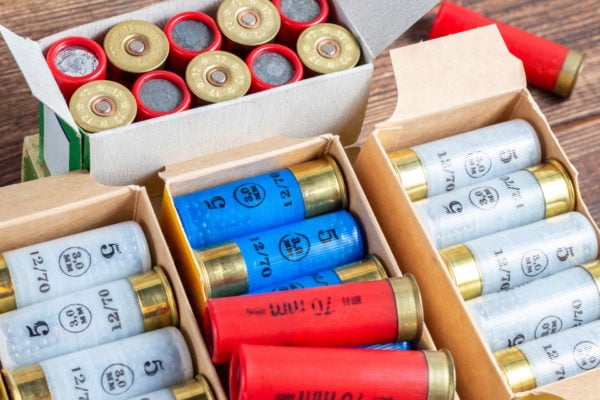 Excepted quantities and excepted packages of radioactive material
Dangerous goods in excepted quantities must be transported in accordance with the following requirements and do not have to comply with any other requirements of the Rule.
Excepted quantities of DGs are very small quantities of low-danger products, e.g. 30 millilitres of perfume.
When prepared for transport in accordance with subclause 2.9(1), you may carry up to 1000 packages:
without a dangerous goods declaration
without segregation
without placards
without a driver licence endorsement
The maximum quantity of dangerous goods in an inner or outer package must not exceed those specified in Part A of Schedule 4, or any other relative legislation.
Excepted quantities mark
Minimum dimensions of excepted quantities mark: 100mm x 100mm printed in black or red on a contrasting background.