Are warning lights, alarms and other safety devices legally required to operate a forklift?
There are thousands of forklifts still in operation that were purchased over 30 years ago. These are perfectly good forklifts operating in all kinds of capacities. But one thing almost all have in common is that they have very little in the way of safety equipment. This means no seat belts, rotating warning beacons, reversing alarms or sensors of any kind.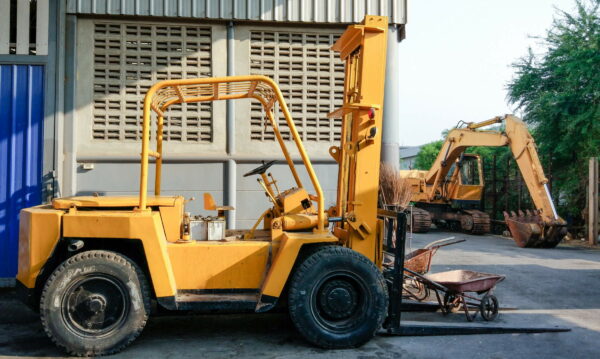 Is it the law that you have to upgrade your forklift to meet current guidance?
Currently, there are recommendations by WorkSafe when using heavy machinery such as forklifts to use control measures such as light curtains, warning lights, strobe lights and the like to minimise risk. This doesn't mean that they are mandatory, though. The same applies with seat belts.
If it was mandatory to apply safety measures by retrofitting them to existing machines, it would create a huge expense for many businesses, it would be impossible to monitor compliance, and you could argue that the greatest risk of damage is from forklifts being used regularly in busy places rather than a 1980s forklift that's fired up once every fortnight to unload a couple of pallets of materials from the back of a truck. Busy forklift operations tend to have newer machines because the older machines have simply worn out and been replaced.
However, if the machine came with safety measures, then they are required to be used, not disabled or removed. An accident investigator would look very dimly on a notifiable event where a contributing factor was that one of the safety features was turned off or removed.
If your forklift is used on the road, a warrant of fitness check won't check for reversing alarms or beacons because they are not a part of the compliance for the road, whereas things like indicators, lights and the horn are.