Whether you are looking for a car, ute or heavy vehicle for your business, the right decision-making process is important. You will be choosing from renting, leasing, leasing with managed maintenance or purchasing your vehicle. You'll need to evaluate your needs right now and try to anticipate what you'll need in the future.
What do you need?
To determine what vehicles you will acquire, you need to know what you'll need.
Use
What are you going to be using this vehicle for? Some vehicles are easier to assess than others. Cars for sales reps are easier to assess than utes and vans, which are easier to assess than small trucks, which are easier to assess than large trucks, which are easier to assess than specialist heavy vehicles
Cars: how many people do you need to carry, how many kilometres will be travelled every year, what type of fuel do you want it to use, will goods be carried, where will the car be stored and how long will you keep it?

Utes and vans: Similar questions to above, but you need to know what type of goods you'll carry and whether it will be used off-road (i.e. will it need 4WD or is 2WD OK). Check the length will accommodate your load and that the height and width don't exceed the dimensions of your car park. Do you need to load and unload from both sides or are doors just on the back OK? What towing and loading capacity do you need and how much will it cost to add a towbar? Will you be carrying dangerous goods, in which case you might want to have a loading compartment separate from the cab. Do you need to retrofit it with equipment?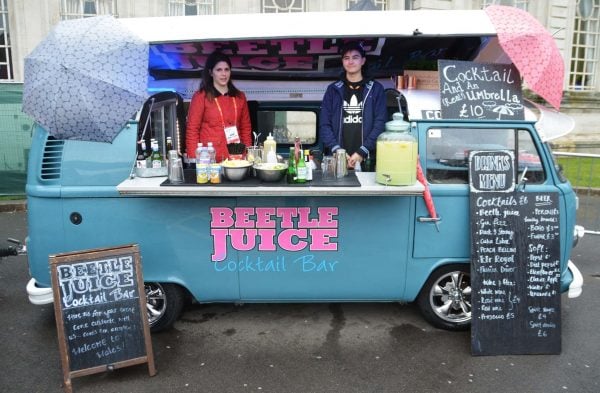 Small trucks: what kind of loads will you carry and are there any special requirements, are there any size restrictions in the premises you visit, do you need a class 2 truck or can you get away with a class 1 truck (under 3500kg) so that drivers can use a car licence?
Large trucks: these are infinitely customisable in terms of interior comfort and spec (e.g. sleeper cabs), towing capacity and additional features.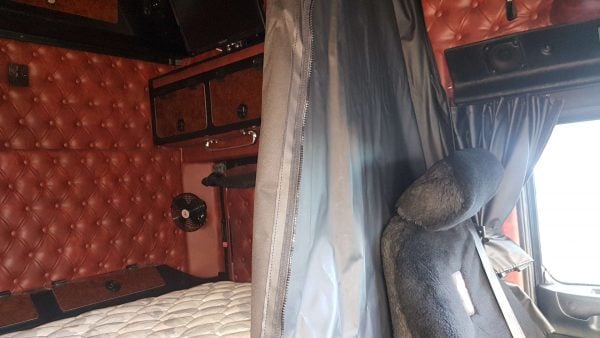 Specialist heavy vehicles: if you need a truck-mounted crane or a truck-mounted boom lift, or a specialist trailer, these options add complexity. They may need to be customised which can delay their delivery. Consider any delays caused by sourcing particular brands from overseas rather than using local suppliers. For example, those suppliers may have a lead time, or the shipment could be delayed at customs.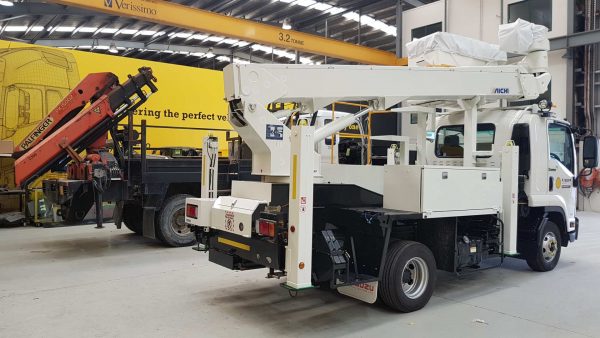 Availability
When do you need this vehicle? Some vehicles have a long waiting list which might be impractical. If you're purchasing the vehicle, you'll either need to compromise or rent an equivalent in the short term.
Standardisation
If you can standardise your vehicles, it will make it easier and more cost-effective to operate them. Purchasing more of the same model makes it more likely you'll get a discount. Your drivers will become familiar with that vehicle and will be able to swap between vehicles without having to have an induction, familiarisation or learning period before they can use it.
Image
All practicality aside, does the vehicle you are purchasing match the brand and image you want to convey to your clients? Is the vehicle serious/fun enough, does it look like it has the right amount of strength and capability, is it the right colour for your brand, and does it have any negative connotations with your clients or the public?
Does the image match what your drivers expect? For example, executives tend to want larger cars as it conveys a sense of status. Some trucking companies want to stick with only American bonneted tractor units as opposed to cab-over models because that's their image.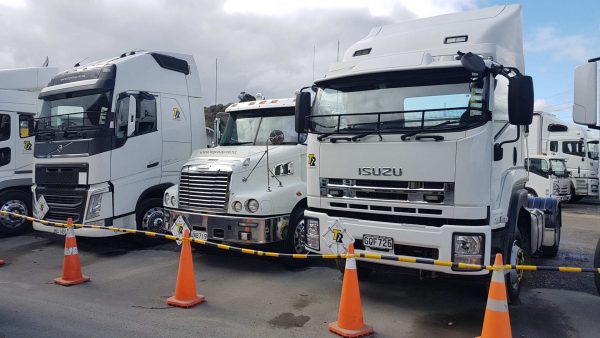 Image also extends to the vehicle's perceived environmental credentials. You might choose some electric vehicles to be signwritten while your regular vehicles aren't.
Signwriting
How much will it cost to apply any signwriting to your vehicle? Some vehicles are more difficult than others to signwrite, so it's worth getting estimates beforehand.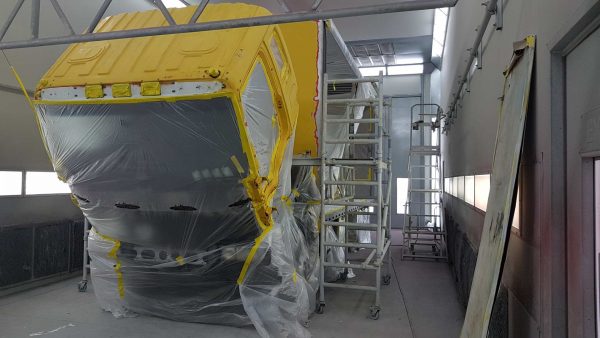 Reliability
Have you looked at statistics relating to reliability for the vehicles you are considering? Make sure that any anecdotal evidence relates to the model you are considering, not one from twenty years ago.
Safety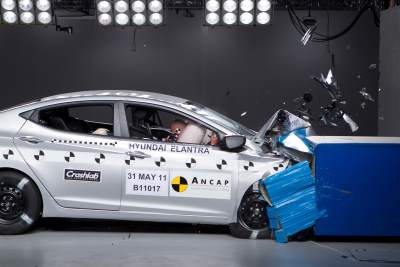 5-star ANCAP or EuroNCAP crash test results are desirable as they give the best crash protection relative to the size of the vehicle. Also, consider any additional electronic driver aids. For example, if you tow a trailer, a vehicle with trailer sway mitigation may be more desirable than one without.
The extra price of a model with a reversing camera might pay for itself over time in terms of few incidents of drivers backing into bollards and poles.
Silver cars and black cars are most at risk of being involved in a crash due to their lower visibility on the road. Consider the colour you want for your fleet.
Fuel economy
While a lot of factors affect fuel economy, you can calculate the difference in lifetime fuel cost and whether it's worth paying slightly more for a vehicle that has better fuel economy.
Maintenance and servicing costs
Get an estimate from a dealer as to what the expected maintenance and servicing costs will be over the lifetime of the vehicle. Check what kind of warranty the vehicle comes with and whether there are obligations under that warranty that might be difficult for you to meet.
Resale value
Some vehicles have extremely high depreciation rates. If the vehicle you're purchasing has been around in its current form for a few years, check out the prices of near-new models to see how it's faring; this gives you an idea of how much money you'll be able to get back if you sell it.
Taxation
Do you understand your tax obligations? Will you need to pay fringe benefits tax?
Own, lease or rent?
You could own all vehicles (either through an outright cash purchase or a finance deal), own some and lease some, or just rent vehicles when you need them. Consider the total cost of ownership vs your immediate cashflow requirements. There are advantages and disadvantages to each option.
Owning
Owning your own vehicle could see you get the cheapest deal as you are not paying a middleman for the transaction. Of course, it depends on your negotiating skill, how many you are buying, whether you have cash and, if not, what interest rate you can secure. Owning a vehicle enables you to pick from a broader range of options as lease companies will usually not want to deal with vehicles that are too old because of maintenance issues. Plenty of companies (e.g. DHBs) have fleets of older vehicles worth only a few thousand dollars because that's all that's required, they tend to have a hard life and they have to conserve cash.
Owning a vehicle can also be better if you do very few kilometres and intend to keep the vehicle for a long period of time.
The downside of owning is that you are responsible for managing the vehicle and you have to either finance the purchase or use cash (which might be better used elsewhere).
Leasing
Leasing is usually the simplest option and is often better when dealing with vehicles with special requirements like trucks. It's best to talk to a truck leasing expert so you're aware of the latest technology and to be able to calculate your options for trailer configuration to give you the best return on investment. They will be able to draw from years of experience to advise you which vehicle will be suitable for your requirements.
Leases can come with managed maintenance which makes it easy for you.
Consider the difference between a finance company and a vehicle specialist finance company. The latter is likely to be able to bring more value to the table.
Renting
For short-term requirements, renting is the best option. Renting also enables you to try out a particular vehicle type before you commit to purchasing it.