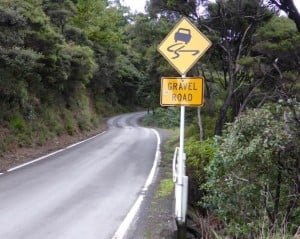 As we reported back in April, NZTA was looking for input into a law change to limit the amount of time drivers and riders spend on their learner or restricted licence. Changes to the Land Transport (Driver Licensing) Rule were announced this morning (6 August) by Associate Minister of Transport Hon. Michael Woodhouse. Drivers or riders who don't progress to the next stage within five years will need to pass another theory test to renew their learner or restricted licence after it expires.
New Zealand has never had time-limited learner and restricted car and motorcycling licences, but it will apply to all new licences issued from 1 December 2014. Encouraging new road users to progress to a full licence means that drivers and riders must learn the skills required to competently drive alone on the road.
Transport Agency Road Safety Director Ernst Zollner said the introduction of a time limit for each of the learner and restricted licence stages will encourage novice drivers and motorcyclists to progress to a full licence within a reasonable timeframe.
"The purpose of the Graduated Driver Licensing System is for novice drivers and riders to progress from a learner to a full licence by gradually gaining the skills and experience needed to drive safely – and to demonstrate that they have gained those skills by passing practical driving tests on the way to gaining a full licence."
"The restrictions that apply to learner and restricted licences are there to ensure that novice drivers gain experience and skills under low-risk conditions. Drivers who stay at one licence stage indefinitely aren't demonstrating that they've gained the skills and competence to drive safely, and many offences for breaching licence conditions are committed by drivers who have held a learner or restricted licence for an extended time."
The rule should also eventually reduce the number of drivers caught for breaching the conditions of a learner or restricted licence because they won't be on those licences for so long.
A number of other initiatives have been introduced in the last decade to help improve the safety of learner drivers. The minimum licencing age was raised from 15 to 16, also raising the ire of many in rural communities. The zero alcohol limit for drivers aged 16-19 helped cut down on the number of drivers driving with cognitive impairment. More challenging practice driver and rider tests were introduced, too, along with CBTA for motorbike riders. New offences for street racing and threats of vehicles being crushed has also dampened down boy racer activity, improving road safey.
Other changes to the Driver Licensing Rule include strengthening the 'evidence of identity' requirements for licence applications, and allowing driver licensing and driver testing transactions to be completed via a wider range of channels such as online or at kiosks.
New drivers are also seeing the benefit of a gradually improving vehicle fleet with most cars now having at least ABS and two airbags, if not other passive and active safety systems such as brake-assist, electronic brakeforce distribution, traction control and electronic stability control. This means that the vehicles are less likely to be involved in an accident, and if they are, the occupants are less likely to be seriously injured or killed.
The changes should see more business for driving instructors, too, as new drivers look to progress to the next stage in a shorter time.