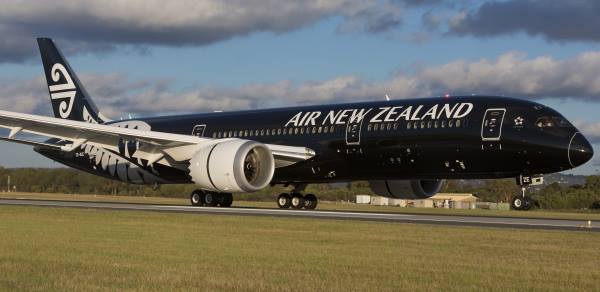 Many people do an OE, or overseas experience either after leaving school or leaving university. The majority go to the UK or Australia. To make yourself more employable before you get there, having your driver's licence all sorted out is a big advantage.
To get your driver's licence in New Zealand you need to take a learners test to get your learners licence, then take practical tests to get your restricted and full licence. The minimum age you can apply here is 16 years old. The minimum age for a restricted licence is 16.5 years old and the minimum age for a full licence is 17.5 years old (after having taken an approved advanced driving course).
Bear in mind that even though you can drive in New Zealand, overseas countries will have different driving laws. For example, the UK has different traffic light phasing and road markings, and all distances and speeds are in miles and miles per hour. In Australia they have some different road markings and even though the images on the signs are similar, sign colouring is different.
Australia
If you are doing your OE to Australia each state has its own driving rules. Generally, if you are intending to live there and it's not a holiday, you can only drive on your NZ licence for 3 months before you must convert it to a local licence. New Zealand licences are treated as interstate licences but there are still applicable age limits. For example in Victoria you are not eligible to have a full licence until you are 21 and a provisional licence until you are 18, so even if you have your full licence at 17.5 in New Zealand you will have to wait, and then will be subject to the relevant local restrictions applicable to P-platers. For example, these rules are from Victoria:
P1 probationary driver licence
You'll get a P1 probationary driver licence if you're under 21 years old and have held your NZ driver licence for less than 12 months from your 18th birthday.
P2 probationary driver licence
You'll be issued with a P2 probationary driver licence if you:
are under 21 and have held your NZ driver licence for more than 12 months, or
are 21 or older and have held your NZ driver licence for less than three years.
Full driver licence
To get a full Victorian driver licence you must:
be 21 or older and have held a New Zealand driver licence for at least three years, and
hold a current New Zealand full driver licence not expired by more than 5 years.
In New South Wales you can switch your New Zealand licence for a New South Wales licence as long as it's a restricted or full licence. If you are on a restricted licence then you will first go onto a provisional (P1 or P2) licence, depending on how long you've had your New Zealand licence for. If you are still on your learner licence you will need to take the driver knowledge test (like our theory test) and the practical test. In Western Australia the rules are far more confusing, and you can switch to a full licence at a minimum age of 17. Western Australia also has an 'Experienced Driver' category (age over 25 and from a 'recognised country') that can swap straight to a full licence.
In Australia some vehicles are prohibited for P plate drivers in some states – mostly sports cars.
As the states have differing requirements, we suggest you look at the respective pages for each one:
New South Wales: Roads and Maritime
Northern Territory: Department for Transport
Queensland: Queensland Government
South Australia: Government of South Australia
Tasmania: Tasmanian Government
Victoria: VicRoads
Western Australia: Department for Transport
United Kingdom
For Britain, Wales, Scotland and Northern Ireland the rules are much more simple. You have to be at least 17 to drive and if you are starting from scratch you will be issued with a learner licence after which you can drive. However, even though you can start driving immediately you don't have to take your theory test immediately. To pass your full licence you need to take both a theory and practical test, and they're nowhere near as easy as in New Zealand (hence why you want to get your NZ licence first).
The process to exchange a foreign licence is fairly straightforward: visit Gov.uk and follow the instructions. New Zealand is a designated country, so the process is fairly simple. You'll need to file form D1 and pay £50. However, you actually don't need to change it straight away as, if you have a permanent address and you have lived there for at least 185 days you can exchange your driving licence up to 5 years after becoming resident in the UK, but you must keep your NZ licence valid in that time.
Expect to pay an enormous amount of money for insurance on a car if you are a young driver in the UK. And petrol is hideously expensive, too.
If you only intend to be in the UK for less than 12 months then you can drive on a full and valid driver's licence for up to 12 months. Note that the licence must be a full licence, not a restricted or learner licence, and this is why you should make the effort to get your full licence here before you go.