The aim of this first lesson is to ensure that you know what the vehicle's controls are and how to use them.
Vehicle safety
Park the car off the road and in a safe place with the handbrake on and the gearbox in neutral for a manual car or park (P) in an automatic car. You will need to have the engine running to operate some of the following items, and for others at least the ignition turned on.
Push button ignition
In a car with push button ignition rather than a key, it might require two pushes on the button, or one longer push to enable some of the features. To start the engine a manual car often requires that the driver's foot is on the clutch, and in an automatic car on the brake.
Driver identification of vehicle features: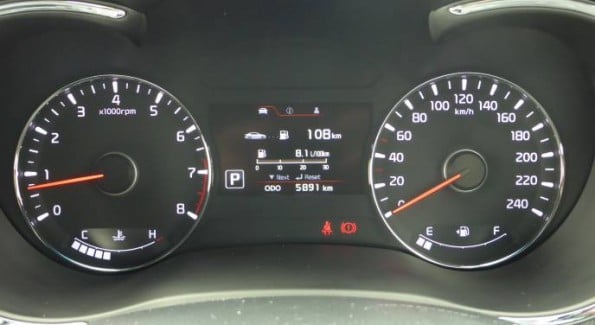 Dashboard instrument cluster lights and dials:
Speedometer/odometer
Tachometer or rev counter (some modern cars do not have this)
Fuel gauge
Temperature gauge (some vehicles simply have an indicator rather than a gauge)
Warning lights for fuel, oil, engine, water
You might have what's called a 'supervision cluster' which is a small screen or display that shows multiple other details, such as tyre pressures, trip computer and outside temperature
If you are driving a hybrid you may have other readouts for battery level and how much power is being drawn from or charged to the battery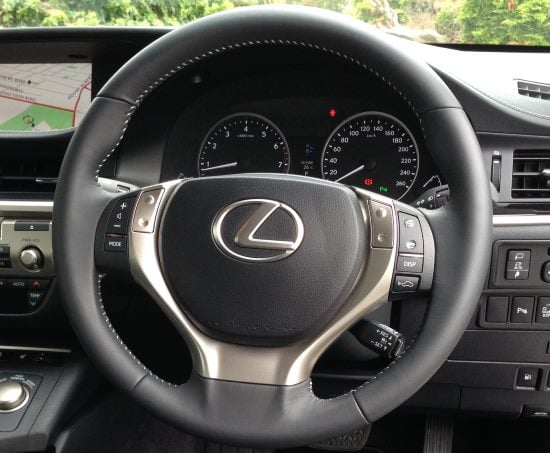 Steering wheel controls (buttons on the steering wheel, plus those on stalks behind the steering wheel):
Steering wheel
Windscreen wipers
Indicators
Headlights on full beam and dip
Horn
Cruise control
Note that some vehicles will have other features on the steering wheel such as mode selections for radio and engine response, plus buttons to answer a Bluetooth connected phone. Other functions on stalks might include headlight washers, speed limiter and to change the screen on any display or supervision cluster on the dashboard or within the instrument cluster.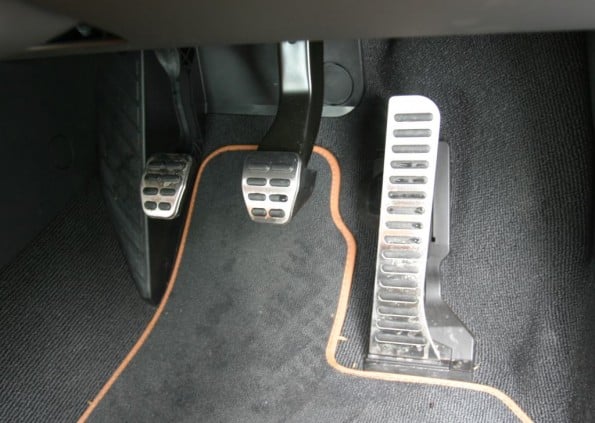 Floor controls:
Accelerator pedal
Brake pedal
Clutch pedal (for manual cars)
Gear lever
Handbrake or park brake
Note that more and more cars have hydraulic handbrakes fitted which will be operated by a button somewhere on the dashboard or near the gearstick. To activate and deactivate a hydraulic handbrake might require you to have your foot on the brake. Some vehicles will automatically apply the hydraulic handbrake if you put the gearbox in neutral.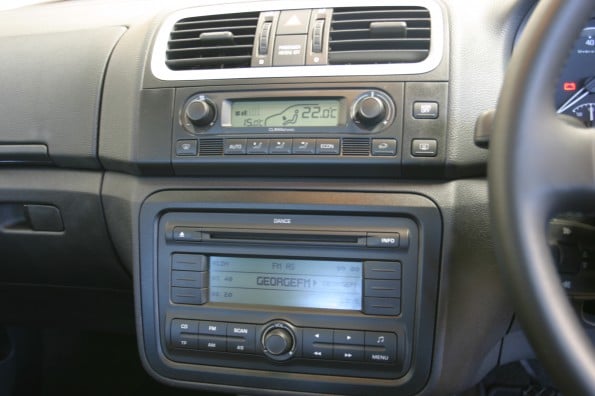 Console controls:
Ignition (take special care with push button ignitions)
Hazard warning lights
Heating controls
Air conditioning controls (some newer vehicles' air con is controlled via a touch screen)
Rear demister
Airbag deactivator
Your car might also have controls for hill descent mode, turning any auto stop/start features on/off, different modes for driving (e.g. sports mode or snow mode), seat heaters/coolers, and other buttons to turn on or off various features in the car.
Other controls:
Adjust the seat and headrests (take care with electric seats or those with seat memories)
Adjust wing mirrors and rear view mirror – make sure they are adjusted for maximum visibility
Identify blind spots
Inspect seat belts for wear
Adjust the seat belt for height and tension if required (where the seat belt comes out of the B pillar there's often the ability to slide it up and down to adjust the height to suit your comfort)
Perform the tasks at least twice.
There may be other controls to identify such as the bonnet release, boot release, fuel tank and cover release, charging point on electric vehicles, full lock/unlock (the button that locks/unlocks all doors at once), sunroof, and rear blind. The newer and more expensive your car, the more features it's likely to have.
Next module: Starting and stopping the engine