All children aged 0-6 must be correctly strapped into an approved child restraint whenever they travel. Children aged seven need to be secured in an approved restraint if one is available in the vehicle they're travelling in.
A child restraint could be an infant restraint for young babies (a baby capsule), a car seat (a restraint for older babies, toddlers and pre-schoolers), a booster seat (for pre-school and school-aged kids), or a child safety harness (for pre-school and school-aged children, and used with or without a booster seat).
If your car has a passenger-side airbag you will need to deactivate it if you want to carry a rear-facing baby capsule.
International research has determined that a child should use a booster seat or safety harness until they're 148 centimetres tall, or about 11 years old. EU regulations that came into effect in 2013 advise rearward-facing travel for children up to 15 months instead of 9-12 months – rearward-facing travel has been determined to be more survivable in a forward impact.
Children have a different body shape to adults and adult seatbelts are not designed to protect them. Adult seatbelts can cause serious injuries to children in the event of an accident.
Standard markings
If a child restraint is approved it will display standard markings.
Australia/New Zealand
The tick mark indicates it complies with the joint Australia/New Zealand Standard AS/NZS 1754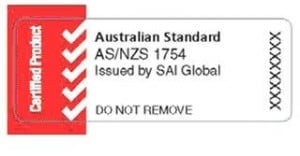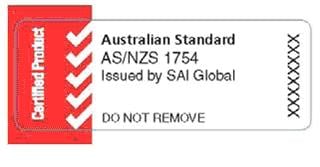 Europe
The E indicates it meets European Standard ECE 44. The number on the circle will vary depending on which country certified it.

America
The S mark indicates it complies with USA Standard FMVSS 213


It's the driver's responsibility to make sure everyone in the car is buckled up. If your car was built after 1990 there's a good chance it will have ISOFIX points which is a standard anchor for fixing car seats into different makes of cars.
Renting a vehicle
If you are visiting New Zealand, vehicle rental companies will provide car seats, usually for a small charge.
Goods vehicles
Drivers of goods vehicles with an unladen weight exceeding 2,000 kg, in which safety belts are not available, are currently exempt from complying with child restraint requirements; modern goods vehicles are fitted with safety belts.
Checking you know the rules
Check you know the Road Code by taking our free online quizzes. They're a great way of keeping your knowledge up-to-date.
To recap on the rules:
Any child aged 0-6 must be restrained in an approved child restraint, and any child aged 7 must be restrained in an approved restraint if one is available, or with a normal seatbelt if one isn't available. This means you cannot carry child passengers aged 0-6 if you don't have an approved restraint.