You can drive this tipper on a car licence, so do you need to keep a logbook when driving it?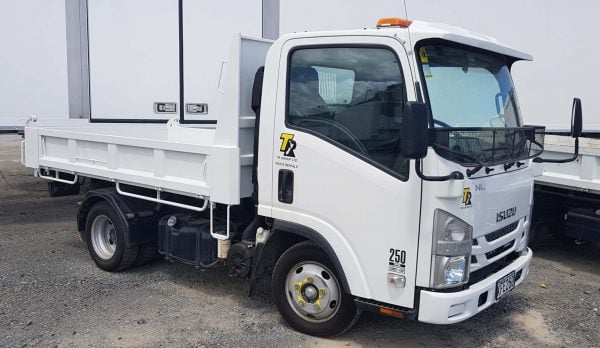 It's an area where you can easily get caught out.
The legislation says that you must keep a logbook if you drive or operate a vehicle that:
is driven or operated in a transport service (other than a rental service), or
is used in circumstances in which the vehicle must, or ought to be operated under a transport service licence, or
is used to carry goods for hire or reward
If you're driving a class 1 or 2 vehicle, then work time requirements will apply if it:
is used to carry goods for hire or reward and
is driven or operated outside a radius of 50km from the vehicle's normal base of operations
If you only use your vehicle within a 50km radius of your base, then you can operate under the blanket exemption. It's best if you carry a copy of this with you in the vehicle just in case you get pulled over and it's not clear to the police officer.
Logbook use examples
Drivers of light trucks sometimes need to use a logbook:
You work as a motorbike mechanic and have a light truck. You have to take a customer's motorbike from Whanganui to Wellington. This would exceed the 50km radius, so you have to maintain a logbook.
You have a light truck that you transport your racing quad bike on all around the country to compete in events. You don't need to keep a logbook as it's personal use.
You work as a delivery driver of a small chilled goods truck in central Auckland. As the radius is within 50km, you don't need to keep a logbook (although you need to be aware of work-time requirements).
You have a light tipper truck you use for your lawnmowing and garden maintenance business in and around Hastings; your base of operations is in the suburb of Camberley. Occasionally you go to Napier and Bridge Pa. As Napier and Bridge Pa easily fall within the 50km radius and you are not carrying goods for hire or reward, you don't need to keep a logbook.
To find out how to fill out your logbook, we recommend doing this logbook and work time online course.
What is a goods vehicle?
In general terms, a goods vehicle is a motor vehicle that is constructed primarily for the carriage of goods and has at least four wheels.