When decide on a career change and don't want to drive trucks anymore, what are your options? At the moment, there's a huge shortage of truck drivers, so experienced drivers are likely to be snapped up and there will be pressure for you to stay, but there are also shortages in other roles. Here are some options:
Driving instructor
If you're a driver with a lot of experience and you want to pass some of this on to other drivers, a driving instructor could be a role that's appealing. There is a difference between the two. A driving instructor has an I endorsement – you'll need to do an I endorsement course before you can teach people to drive on the road. Once you have that, you need to either start your own business or get a job with an existing driving school. Heavy vehicle driving instructors will be expected to also know a broad range of other training options, which we'll cover below under driver trainer.
Driving instructors often get signed off to do other courses such as D endorsement and F endorsement.
Driver trainer
A driver trainer doesn't need an I endorsement as they won't be teaching drivers on the road. However, they could be assessing drivers in pre-employment drives, conducting other sorts of training (e.g. heavy vehicle load security), conducting post-incident driver evaluations and mentoring other drivers.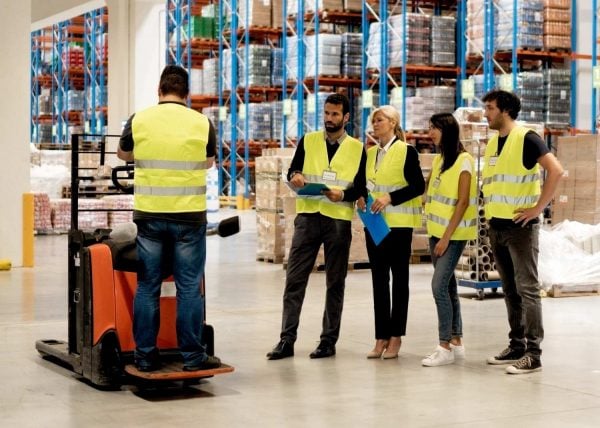 Driver trainers may also train on other equipment such as EWP, forklift, sideloaders and truck loader cranes, and often use any specialist experience they have from their previous work life (e.g. off-road work).
There may be a requirement for the trainer to hold certain unit standards and be approved for training by the Workforce Development Council with the responsibility for that.
It's advantageous to hold unit standard 4098 (Workplace Assessor).
Driving other types of vehicles
Bus and coach driver
Bus drivers are almost as in-demand as truck drivers. You'll need to apply for a P endorsement from NZTA. The types of work could include:
Urban bus routes
Intercity bus routes
Coach tours (tourists)
Bus and coach hire/charters (party buses, sports teams, etc)
Additional training may be required regarding passenger safety, dealing with people, plus anything that the bus company needs you to do.
Machinery driver
You'll already have good skills controlling a vehicle, so you could put these to use in any number of scenarios including:
Operating forklifts in a yard or warehouse
Operating a mobile crane
Heavy lift equipment at ports (e.g. reach stackers, straddle carriers)
Farming equipment (e.g. tractors, harvesters)
Civil construction and mining equipment (e.g. bulldozers, graders, excavators, dump trucks, etc)
You will need additional on-the-job training and it will be an advantage for you to have wheels, tracks and rollers endorsements on your licence.
Light vehicle driver
Driving a car, van or light truck opens up many possibilities:
Taxi or ride-share driver (P endorsement required)
Courier or delivery driver (helps if you have a D endorsement)
Road inspection crew (STMS and other qualifications are helpful)
Traffic management crew (additional qualifications required)
Load pilot (additional qualifications required)
Truck and trailer sales
Who better to convince people to buy a truck or trailer than someone who has done a million kilometres in one and knows what works? You may also bring useful contacts. The pay can be quite reasonable if you are successful, and the hours are regular. If you have been involved in specific areas of trucking (e.g. spreading fertiliser or working in a quarry) then you might also be able to sell equipment related to the industries you know (e.g. farm equipment or mining equipment) with just a small amount of extra training.
There are also jobs in parts sales, either for a specific brand or at a general parts supplier.
Mechanic or maintenance
If you are handy under the cab and have any other qualifications related to repairing or maintaining a truck, then there are options including:
Diesel mechanic
Spray painter
Panel beater
Detailer/refurbisher
Office jobs in trucking
Jobs in warehousing, logistics, dispatch and the management of teams doing those roles are always looking for people who can hit the ground running.
Driver recruitment
You know how drivers think and you might be able to convince others to drive. Recruitment pays well if you are successful.