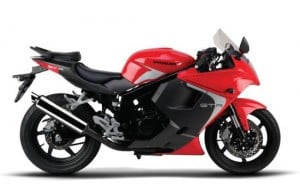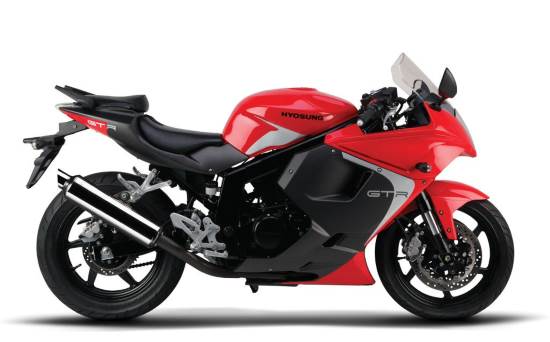 Powerful motorbikes are extreme. Everything happens quickly, and once you exceed the limit you need a lot of skill to bring it back.
In the same way that the first levels of a computer game are easy, NZTA helps get you into motorbike riding by making the types of bikes you can ride the easier types while you're on a learner or restricted class 6 licence. They have less acceleration, less weight, less braking and less cornering ability. This means that you don't get to the limits as quickly and that you have to be more careful.
If you do exceed the limits it will be at a lower speed and is likely to have less dramatic consequences. In the case of some of the bigger, heavier bikes that you can ride when you are more experienced, they would require skills and strength that you would develop over time.
As you get more riding experience your reactions will improve, your smoothness improves and you will be more aware of the potential dangers around you. Riding a motorbike is much more tiring than driving a car therefore your mental and physical stamina needs to be built up over time.
While there are restrictions, there are still hundreds of motorbikes to choose from, including many bikes up to 660cc which will have plenty of speed; you'll just need to wait a couple of years until you buy that MotoGP replica.
LAMS-approved motorcycles
From 1 October 2012, the following motorcycles are approved for use by Class 6 learner and restricted licence holders. LAMS-approved motorcycles include:
All motorcycles with engine capacities of 250cc and under, except for those on the LAMS-prohibited list (see below).
Fully electric powered motorcycles with a power-to-weight ratio of 150 kilowatts per tonne and under (this includes all fully electric powered motorcycles registered on New Zealand's Motor Vehicle Register as of 1 June 2012).
All motorcycles manufactured prior to 1960 with an engine capacity of 660cc and under.
This list of motorcycles with engine capacities between 251cc and 660cc – these motorcycles must be in standard form as produced by the manufacturer. They cannot be modified in any way to increase the power-to-weight ratio.
All bikes under 250cc are approved except for the following which are on the LAMS-prohibited list:
| Make | Model | CC |
| --- | --- | --- |
| Aprilia | RS250 (all models and variants) | 250 |
| Honda | NSR250 (all models and variants) | 250 |
| Kawasaki | KR1 (all models and variants including KR250) | 250 |
| Suzuki | RGV250 (all models and variants) | 250 |
| Yamaha | TZR250 (all models and variants) | 250 |
Adding motorbikes to the approved list
As new bikes are released all the time, NZTA has an approvals process by which bikes are evaluated and added to either the approved or prohibited list. A bike's specific model must be mentioned on the approved list for it to be approved. If it's a variant of a bike that has approval, but with a different model code that's not mentioned, it is not approved. If a bike is under 660cc and less than 150kW per tonne then you can send an application form for inclusion or an application form for prohibition to exemptions@nzta.govt.nz. Most manufacturers will say which bikes are LAMS-approved on their website, and dealers will be able to advise. Be careful when you are purchasing second-hand.
Modifying your bike
If you modify your bike in a way that increases its power-to-weight ratio then it automatically loses its LAMS-compliance.
If you're thinking about getting a motorbike licence you'll need to know the Road Code motorbike theory which you can practice for free by clicking here.