There are several reasons why you may already need a new vehicle but getting a new one can prove to be overwhelming – so much choice and so much versatility has never existed before in the marketplace, and vehicles tens of thousands of dollars apart can seem like they are almost the same. You need to consider several factors to ensure that you get the perfect vehicle suitable for your needs. To narrow it down, here are the top three things that you should consider before buying a new vehicle.
What are your needs?
You can think about the number of people that you are going to carry as well as the type of road that you will frequently drive on. If your hobbies are 'outdoorsy' or you end up transporting cargo frequently, then you chould go for a pickup truck or ute that will have room for the things that you need to transport without getting the interior of the vehicle dirty. Ute trays are good for everything from wet diving gear to muddy motocross bikes.
On the other hand, if you're mainly taking your kids to school and extracurricular activities, then make sure that the car that you will get is spacious enough to accommodate all of your children.
If you will be driving on metal roads or finding the perfect fishing spot, then you should consider a vehicle designed for this terrain.
If it's about image, then perhaps it's something that could be sporty, elegant or both!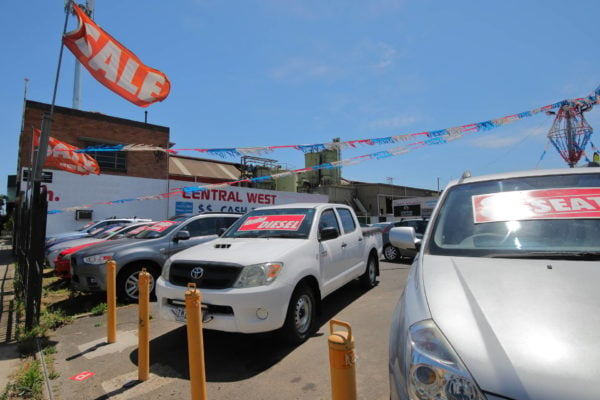 Compare car models and prices
Once you are done listing all your needs, consider the features that you want to have in a vehicle. This will aid you in comparing different makes and models, as well as their prices. There may be instances wherein you need to sacrifice a certain feature to cut down on costs and stay within your budget. On the contrary, there may also be certain vehicle features that prove to be non-negotiable based on your needs.
In comparing various car models and prices for new cars, you can refer to the official websites of the car dealers – often they have a comparison feature that enables you to see the differences both within the range (e.g. the top model vs the budget model) and between two different ranges (e.g. the full-size SUV vs the compact SUV).
If you're purchasing a second-hand car it's a bit more tricky. You may want to do some research on Trade Me to get a feel for the prices people are asking in relation to the mileage and condition.
Consider financing options
Finally, you could consider car financing options if you don't have the ready cash. This is sometimes a more viable option and, if it's for business, the interest will be tax-deductible. Rather than pay the finance company rate, you might want to put it on your mortgage.
Consumers turn to car loans (or a loan on another asset which will be used for the car) to make payments more manageable and to get a nicer car than they would be able to afford with cash. However, beware of taking on debt for depreciating items as it will affect your credit score if you can't pay.
Once you have all this together, think about when is the best time to buy a car. Don't rush into it. Do your homework as you'll be keeping your car for years. Don't over-extend yourself financially. Get the vehicle's history checked and, if you want to be extra sure, get a mechanical check or purchase a warranty.