If you are visiting New Zealand from Australia (or any other country) a road trip is the best way to discover parts of the country you won't find on the first page of Google!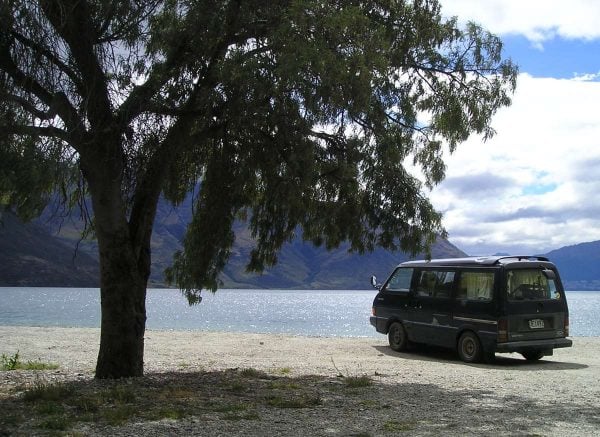 While the country is small, it can take hours to travel between cities. The hills, narrow roads, and winding terrain add extra time to your journey, and you'll need to be vigilant at every turn. When driving on country roads you can go from one extreme to another with no warning, and you'll need to be prepared.
To ensure your holiday journey is safe, we've compiled several tips that will get you from A to B as you explore all New Zealand has to offer.
Driver's licence and permits
You can drive in New Zealand for up to a year with a driver's licence from your country of origin, or an International Driving Permit. Residents and visitors alike will need to keep their licenses and permits on them at all times, and will only be able to drive vehicles their licence is endorsed for.
Your licence needs to be up-to-date and in English. If not, you'll need to have this rectified before hitting the road. Your local licensing department should be able to assist you, or point you in the right direction. Alternatively, you can ask The New Zealand Translation Service or a diplomatic representative to translate your license.
If you wish to hire a car, you'll need to be over the age of 21 and have the necessary licence for the class of vehicle you wish to drive.
Basic rules of the road
Rules of the road differ all over the world, and these are specific to New Zealand:
When possible, have the most experienced driver behind the wheel
Always drive on the left side of the road
Yield to all traffic coming from the right
Distance is measured in kilometres
The default speed limit is 50km/h in urban areas and 100km/h on the open road
Signage follows international standards
Always wear your seat belt, even if you're a passenger
Children younger than 7 need to wear the correct safety restraints
Rest well before a long drive
Make sure you take regular breaks—every 2 hours is recommended
New Zealand has strict drinking and driving limits
You need to wear a helmet when riding a bicycle or motorbike
Front and rear lights on bicycles are necessary if cycling in the evening
Headlights need to be on when driving a motorbike—regardless of the time of day
You cannot cycle on the motorways
In the summer road maintenance is often carried out, resulting in lower speed limits to compensate for hazards in the road
Use a lower gear when going downhill to reduce the wear on brakes
Look out for animals in the road, particularly wandering stock in rural areas.
For more information, please refer to Transit New Zealand for information on New Zealand roads, or call the toll-free hotline on 0800 4 HIGHWAYS (0800 44 44 49).
What to do in an emergency
No matter how careful you may be, an emergency or accident can happen at any time. It's always best to have local emergency numbers on hand, especially in the case of an accident. You can add important emergency service numbers to your mobile phone's contact list just in case anything should happen.
To contact emergency services, dial 111 and select the service that applies to your situation. Options include ambulance, the fire department, and police.
Identify the closest i-SITE
Each town in New Zealand has an i-SITE. These sites are informational hubs that cater to tourists and provide a valuable visitor information service. The staff will also be able to give you advice and information about your trip.
Seasonal travels
If you're looking to explore the greenery and the coastlines, travelling in summer is the ideal choice, while the winter months are perfect for visiting the country's skiing destinations, and the glaciers. It's suggested that if you're going to drive on snowy or icy roads, you have some experience with navigating these conditions.
The autumn season showcases the colourful foliage and offers pleasant driving weather. However, spring is often windy and unpredictable, so you may want to avoid New Zealand during this time.
Choose transport to suit your needs
Ferries travel between Picton and Wellington. Hiring a car will give you more freedom to explore, and you'll have the opportunity to go off the beaten track.
You will need to check if the rental company has any restrictions, and whether you'll need comprehensive insurance cover, or if other premiums are required.
Know your route
While New Zealand's roads are well signposted, it's always possible to get lost when you're not familiar with an area. Before you set out, check your GPS and take note of any routes that may seem complicated or confusing. If you are not sure of a route, ask at an i-SITE, or call the toll-free highway hotline number listed above.
If you plan on exploring more remote routes where you may lose mobile phone reception, it's a good idea to inform someone of your plans beforehand, and of your expected return time. If anything were to happen, they can raise the alarm, and send help when you may not be able to call for it.
The same rules apply
When exploring New Zealand from behind the wheel, always be courteous to other drivers. During the holidays, the roads will be busier than usual, and patience and good manners are essential.
Follow the basic rules of the road at all times and remain mindful that you must drive on the left. Extend extra caution when on country roads too, especially at night when there are few or no streetlights.
Above all, enjoy the experience safely and responsibly.