A sideloader trailer is typically a skeletal trailer with two crane modules for self-loading. The majority of sideloader work is loading containers, but they can be used for freight on container platforms, too.
Some sideloaders have fixed crane positions, while others can move the crane position to accommodate different-sized containers from 10-45-foot.
Sideloaders can be installed on rigid trucks for 20-foot containers.
Minilifters have 3 cranes and can load and unloaded two 20-foot containers independently. Regular sideloaders can load two 20-foot containers joined using a container joiner.
What training is required?
It's mandatory for sideloader operators to do sideloader training. The training must include generic sideloader operation, hazard awareness, pre-start inspection, understanding safe working limits, loading and unloading, and the specific operation of the machine that the operator is using.
Why use a sideloader?
Sideloaders enable a driver to load or unload a container in 5 minutes, without having to wait for a forklift, straddle carrier, reach stacker or gantry crane to unload them. This increases efficiency, meaning better profit margins and less waiting around. It also means that an empty container can be delivered to a business location, the business can load the container, and the sideloader can collect it again.
Sideloader maintenance is relatively straightforward, although the cranes can be damaged if the operator drags a container or tries to use the cranes to push a container along the ground.
What other names do sideloaders go by?
There are three main brands of sideloader in New Zealand: Hammar, Swinglift and Steelbro. They are commonly referred to as swinglifts, but also side lifters. It should be noted that the word sideloader is also used for a certain type of forklift, and for rubbish collection trucks that load bins from the side.
How do sideloaders load and unload containers?
The sideloader has stabilisers which are extended to stop the trailer from tipping over when it is loading a container.
Each crane module contains a lower and upper arm. These extend across to the container. Two chains are connected to the end of the upper arm.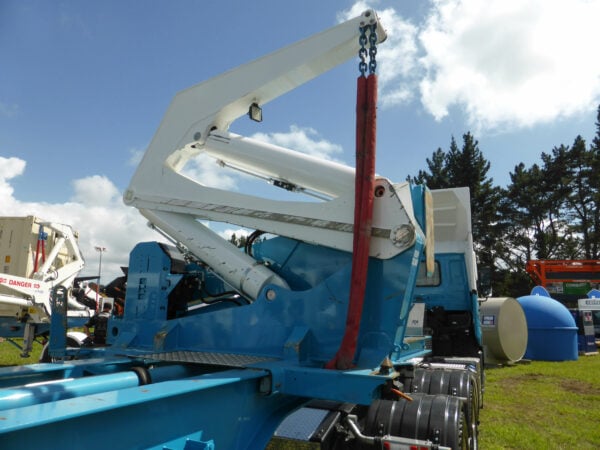 At the end of the chains are chain lugs which connect into the corner castings of the container.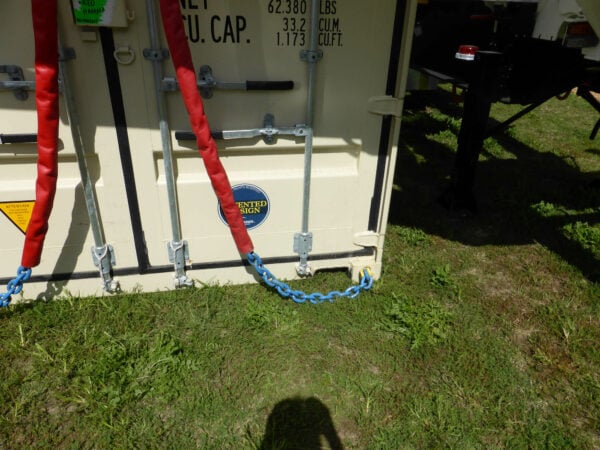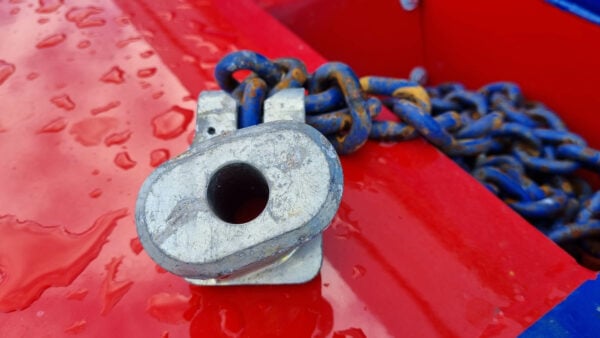 The cranes then lift the container onto the trailer, and it is secured with a twistlock on each corner.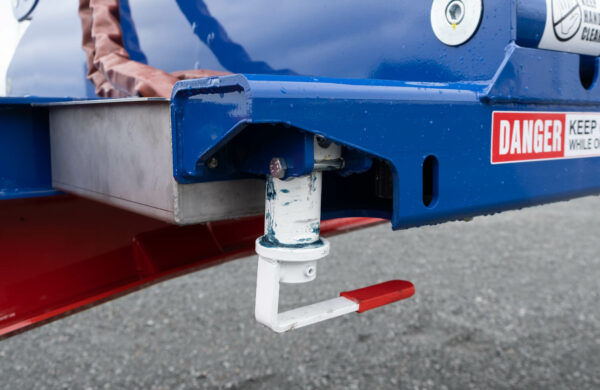 The operator operates the sideloader using a remote control from within a safe zone at the end of the trailer.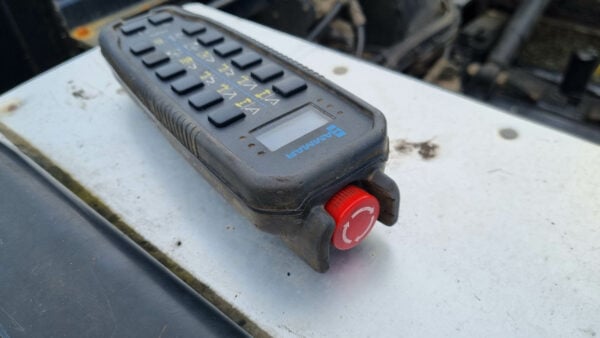 Method of unfolding the cranes
There's a fundamental difference between how Swinglift and Hammar construct the crane modules. Swinglift crane modules have the stabilisers connected to the lower arm, while Hammar sideloaders have the stabiliser legs separately to the side of the cranes. This makes Hammar simpler to operate, but slower to deploy.