A forklift operator job could be part time for some school holiday cash, a lifetime career option, or a stepping stone to other jobs in logistics and warehousing. First, though, you need the right qualifications.
What qualifications do you need?
The two qualifications are the forklift operator's certificate (also called OSH certificate), and the F endorsement. You can do an F endorsement plus operator's certificate course, too.
What do you need to do to get qualified as a forklift operator?
Becoming a forklift operator is straightforward. The main requirements are: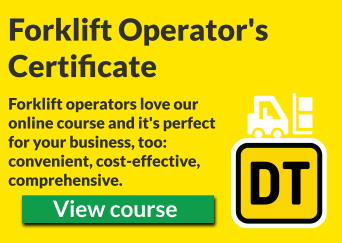 You must be at least 15 years old
You must be physically able to get on and off the forklift and operate the controls
You should have good spatial awareness
You must be able to understand instructions in plain English
Your eyesight (with corrective glasses, if required) must be sufficient to drive a machine – i.e. the same standard as would be used for driving a car
You must pass a forklift operator's certificate course (sometimes called an OSH certificate or forklift licence course)
With a forklift operator's certificate, you can operate a forklift on private property, for example, in a warehouse. You must renew the operator's certificate every 3 years or sooner.
If you want to drive the forklift on a legal road (which includes the footpath, wharves, driveways and right-of-ways), you will need an F endorsement. For this, you need to:
Hold a full class 1 licence
Pass an F endorsement course
Apply the F endorsement to your driver licence at VTNZ/AA by submitting the correct forms, supplying the certificate and paying the fee.
The F endorsement is automatically renewed when you pay for a new driver licence (assuming you pay the appropriate fee).
If you have an F endorsement and no operator's certificate, you should not operate a forklift.
Experience operating a forklift
There are multiple types of forklift – counterbalance, reach truck, very narrow aisle truck, off-road, side loader, etc. It's a catch-22 trying to get experience on anything except a counterbalance and perhaps a reach truck as that is what the majority of training companies will use.
Getting a job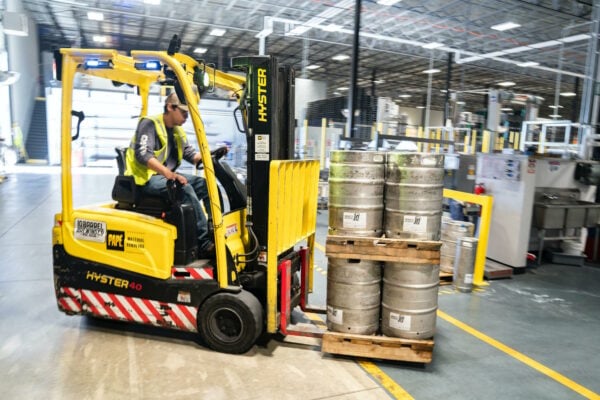 Once you have the appropriate qualifications, you are half way there. The next step is to contact companies who are advertising for forklift operators. You need to be willing to start at the bottom on low wages until you get experience. To become a good operator, it might take from a few weeks to a few months.