When you want to get your class 2 licence, you have to first get your class 2 learner licence by practising the Road Code, then you go to take the final test. After that, you can either drive with a supervisor for six months or more then take a final practical test, or you can do a one-day class 2 course.
In the one-day course, you'll cover logbooks, fatigue, work time, pre-trip inspections, vehicle dynamics and more. Hopefully, you'll pass the first time and will get your full class 2 licence which will mean you can drive on your own.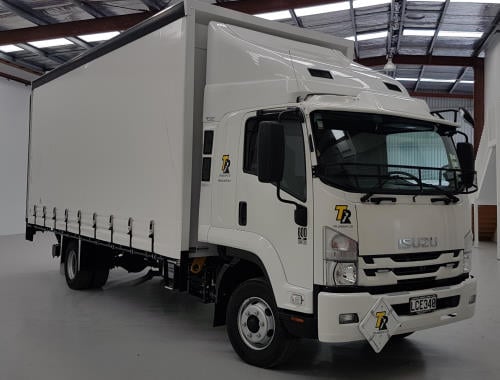 Waiting six months is a bad decision: you won't have had expert tuition and you'll be waiting six months before you have the freedom to choose a better-paying job with a full class two licence.
However, if you just do the one-day class 2 course, there is still a risk that you could fail, meaning you lose your money. This is because it's a lot of information to take in in one day.
The Heavy Vehicle Learner Accelerator gives you the background knowledge you need to pass your one-day course the first time. It includes access to the following courses:
Logbooks and work time for heavy vehicle drivers shows you the easy way to get your logbook right every time and avoid fines and demerits, plus it prepares you for unit standard 24089 with its fatigue module. If you've done 24089, use it as a refresher for class 4 and 5.
Pre-trip Inspection (Heavy Vehicles) shows you how to do a quick, effective pre-start check on any truck whether it's rigid or combination. This course will save you hours of frustration, plus will help prevent annoying breakages that keep you off the road. You need to know this for your licence assessment.
Great drivers manage difficult situations safely and competently. Driving in Difficult Conditions covers ice and snow, high winds, flooding and heavy rain, fog, route planning, vehicle control and much more. If you're serious about being an excellent driver, this is the course for you
The Fleet Driver Plan contains everything WorkSafe and ACC would want you to know about driving, plus there's a road rules refresher, advanced driving modules, the truck loading code and heavy vehicle fuel economy. Employers love this one.
Learner Licence Plus course gives you extra tips for passing your test first time, advice on getting a driving job and information about trucks. Plus, you get unlimited practice for the learner licence theory test.
The usual price of all these online courses is $131+GST, but this bundle is only $100+GST. You can only get it by contacting us directly.
When you apply for a job as a new truck driver, you will be able to supply the certificates for these extra courses to prove that you have done additional training.
When you apply for a job, send the certificates with your application. You'll have the certificates in PDF format, so can include them easily.
Who is this bundle of truck courses suitable for?
Everyone doing a class 2 licence as a one-day course.
Anyone who is already a class 2 driver that wants to either improve or refresh their knowledge
Class 2 drivers that want to improve their chances of getting a pay rise
Class 2 drivers that want to go for a better job
Drivers that have English as a second language
Drivers that prefer to learn in their own time