A full trailer, sometimes called a pull trailer, is a heavy trailer which has at least one axle at each end of the trailer and is pulled using a drawbar. The front axle pivots to allow steering.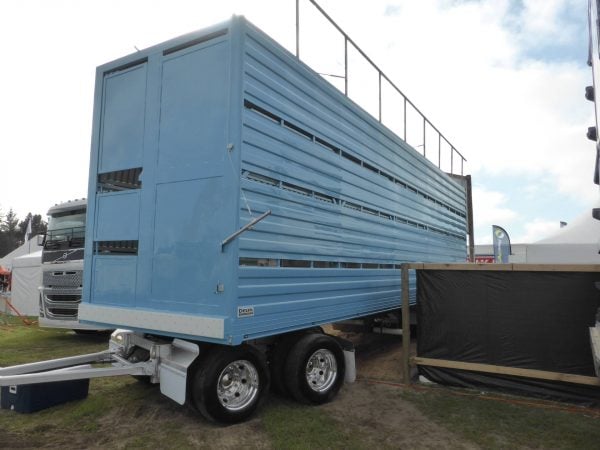 Contrast this with a semitrailer where the axles are all at the rear and the front of the trailer rests on a fifth wheel assembly on a tractor unit.
The couple a full trailer, the driver reverses towards the drawbar which has a towing eye. The towing eye enters the funnel, triggering a pin which drops through the towing eye. You can learn how to do this in our trailer coupling course.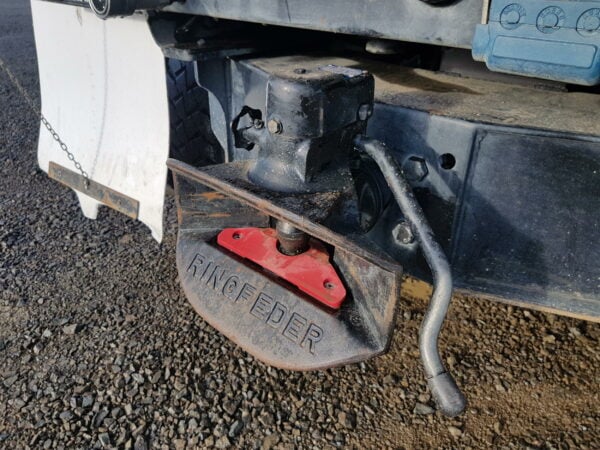 A pull trailer's drawbar attaches to a bolt and pin coupling assembly which can also pivot slightly to allow for greater trailer angles, e.g. when deliberately jackknifing a tipper. The pins can either be 40mm or 50mm, but they should never be mixed. A 50mm pin won't drop through a 40mm towing eye, whereas a 40mm pin will rattle in a 50mm towing eye, causing excess wear.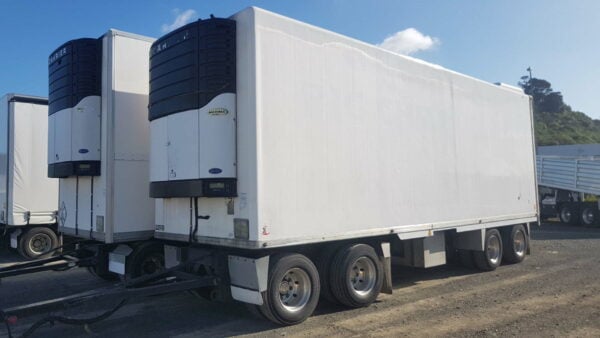 Full trailers can be in all types of combination such as flat deck, tipper, curtainside and rigid reefer. A pull trailer can be pulled by a tractor unit, a rigid heavy vehicle or a semitrailer in an A-train configuration. However, a pull trailer cannot pull another pull trailer (in New Zealand, at least)
There are both long and short drawbars. The longer the drawbar, the shorter the trailer must be to remain within the overall maximum vehicle length. With a rigid heavy vehicle towing a full trailer, the trailer cannot exceed 11.5m long and the total length of the combination vehicle cannot exceed 20m.
The drawbar will have a certification plate showing the date of expiry, the rated capacity, the manufacturer and more.
The maximum distance between a vehicle and the trailer is four metres, so heavy pull trailer drawbars are under four metres long; they also must fall within the maximum forward distance prescribed by NZTA. The minimum distance between the vehicle and trailer is one metre, so the drawbar must be at least that long. A typical short drawbar length would be 1.5-1.8m.
A typical tare weight for a 5-axle curtainside pull trailer is between 7000-8000kg, whereas a flat deck pull trailer will be around 5000-6000kg. Tipping pull trailers are sometimes called bathtub pull trailers. They have a typical tare between 5500-7500kg.
A full trailer is often referred to as a dog trailer in Australia.