Different types of forklifts and pallet jacks serve different purposes and it's not uncommon for a company to have at least two types. The main types of forklift are:
Counterbalance
Reach truck
Walkie and electric-powered hand truck
Side loader
Order picker and narrow aisle forklift
Off-road forklift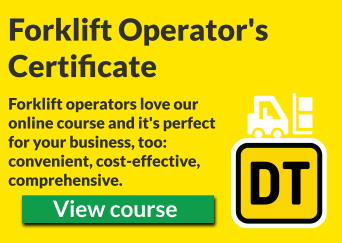 These can further be broken down into the fuel type used (electric, diesel, LPG or hydrogen) and the types of tyres (solid or pneumatic).
You also have different attachments that can be used, too – for example, you might have a pallet jack for boxes and an electric forklift that uses a bale clamp inside your warehouse, but a general-purpose diesel counterbalance for the yard which uses forks and a gib lifter attachment.
Each type of machine has its own configuration, controls layout, characteristics, load rating, steering method and sensitivity, pre-start check and shut down process. Each one will also have different dimensions to the others. Therefore, getting of one forklift and then pulling an electric pallet jack can take some adjustment time.
Documentation about the machine will help and this is in the form of the O&M (Operation and Maintenance) manual. If you are privately buying a second-hand machine then try to source the manual online if it's not available.
How much do you need to train?
The theory behind how all forklifts work is the same, so the forklift operator's certificate theory modules will cover everything that they need to know about safe operation of a forklift and wallet stacker/pallet jack operator's certificate theory modules will cover human- and electric-powered pallet jacks. However, operators must be inducted and trained on the specific operating processes of each machine as well as any requirements that your company has. The most important example of this variation is the load plate that shows how much the machine can lift.
If you have two slightly different models of the same brand, it may only be necessary to point out the differences, but if a newly acquired forklift is significantly different it pays to get the manufacturer in to train one or more of your team who can then induct and train other users. However, the difference between an off-road forklift and a reach truck is significant; you would be expected to provide more detailed training on this equipment and ensure that the operator is competent.
WorkSafe says:
You must ensure, so far as is reasonably practicable, those who carry out work of any kind, use plant of any kind, or deal with a substance of any kind that is capable of causing a risk in a workplace:
either have adequate knowledge or experience of similar work so they are not likely to cause harm to themselves or other people or are supervised by someone who has the relevant knowledge and experience, and
are adequately trained in the safe use of all plant, objects, substances, or equipment the workers are or may be required to handle, as well as all personal protective equipment (PPE) that the workers are or may be required to wear or use
You are not required by WorkSafe to keep training records but it is a good idea to document everything you do in case you need to prove that an operator has had induction and training on a specific piece of equipment.