If you have pedestrian and heavy machinery traffic alongside truck movements in your warehouse or yard, you must have a set of health and safety rules and a site induction to ensure that accidents don't happen.
Truck drivers and pedestrian workers have been badly injured and even killed through being in the wrong place at the wrong time while forklifts are operating.
The ideal scenario
Any truck driver visiting the site for the first time should complete a health and safety induction. The important thing is to ensure that they have read and understood it; simply sending an email or giving them a sheet of paper when they arrive does not ensure this. We recommend using a custom module in our Fleet Driver Skills course and inviting the truck driver to complete the module before they are allowed on-site.
A controlled gate so that a truck can be held back if it's unsafe to proceed is ideal. A site hazard board at the entrance will outline the minimum requirements for personal protective equipment, the site speed limit, any hazards present such as dangerous goods or forklifts, and the direction of travel.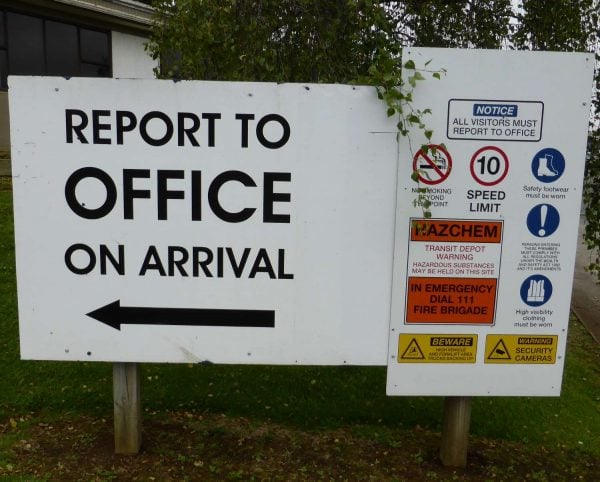 Maintaining a one-way system in a yard or warehouse minimises the need for reversing. If a truck does need to reverse, providing a spotter to help the driver will reduce risks.
Trucks should have clearly marked bays on flat, stable ground where they park for loading or unloading.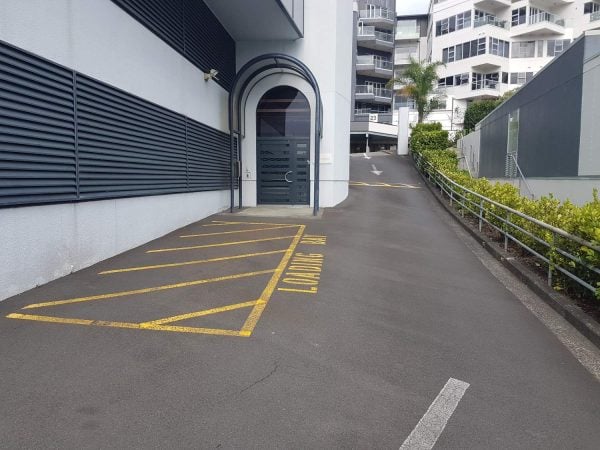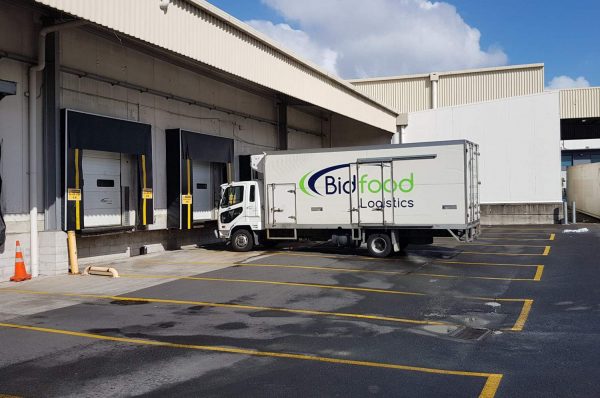 Marked pedestrian walkways from the bays are helpful to give defined areas where forklift operators could expect a pedestrian to be.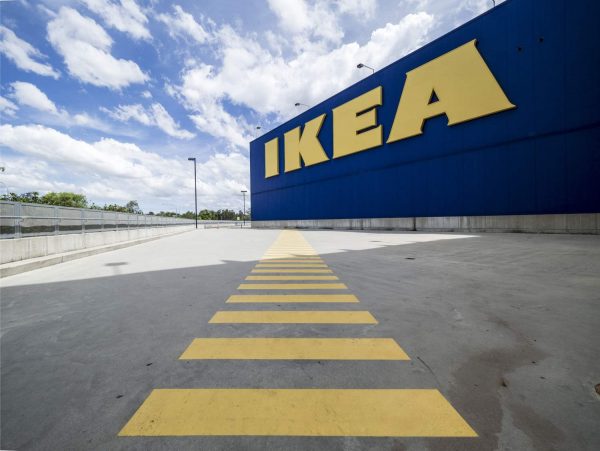 Employees should be trained on what hazards to expect around trucks. For example, to stay out of the way of tail lifts as they come down.
Truck drivers should have clear instructions for where to wait while unloading or loading; it's not acceptable to have the truck driver standing next to the forklift driver while they are unloading.
All pedestrians and the truck driver should be wearing hi-vis.
Forklifts should have lights as well as audible warnings when reversing.
Some organisations offer tea and coffee for truck drivers while they wait. This is a good encouragement for them to not wait with the truck.
The more of these suggestions that you can implement, the less likely you are to have an incident in your workplace.